Home
/ Archive by category "Novas" (Page 3)
Category Archives:
Novas
This is what happens when punk turns 40 and Lou Seriol turns 25: Anarchio en Occitania Sex Pistols!
Ecco il clip di "Anarchio en Occitania" dall'album che uscirà nella primavera 2018.
Un regalo che arriva dai nostri 25 anni di Lou Seriol per i 40 anni del punk e del brano Anarchy in the UK dei Sex Pistols.
Partecipa al crowndfunding! https://www.musicraiser.com/it/projec…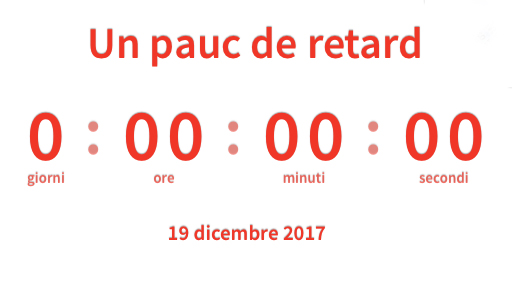 Excuse-nous pole capitar un pauc de retard …es que ara nos cal faire l'apéritiu
, a tot ara à 14 H!!!
Scusateci ma per un problema tecnico la sorpresa arriverà in ritardo… non avevamo pensato che a quest'ora avevamo l'aperitivo
 …ci vediamo alle 14 H!!
Excuse-nous on à eu un problème technique , on 'est pas rappelé qui a cette heure on été à l'apéritif
, allez… ici à 14 H!!